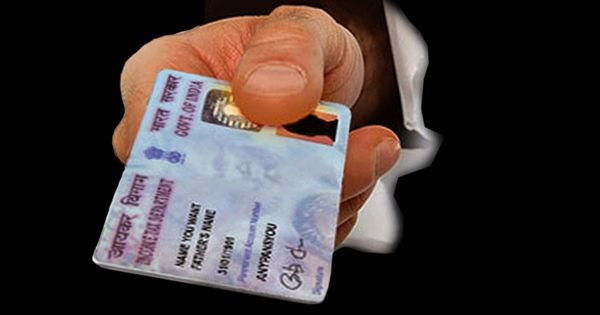 31st March is the last date of PAN-Aadhar linking. If anyone fails to do it, their permanent account number will be inoperative from 1st April. PAN-Aadhar linking is important for allowing transactions wherever quoting of PAN is required. Such customers will be affected and have to give a penalty of 1000 rupees as per the finance bill 2021. 
The finance bill was passed earlier this month by the parliament. The government has passed a finance bill, where it inserted a new section- '234H'. According to this section  "Without prejudice to the provisions of this Act, where a person is required to intimate his Aadhaar number under sub-section (2) of section 139AA and such person fails to do so on or before such date, as may be prescribed, he shall be liable to pay such fee, as may be prescribed, not exceeding one thousand rupees (Rs 1,000), at the time of making intimation under sub-section (2) of section 139AA after the said date." 
PAN-Aadhar linking deadline extended, here's the new date#PAN#Aadhaar https://t.co/g5xEvODuJC

— India TV (@indiatvnews) September 28, 2019
The government has made it mandatory to enhance your Aadhar card while applying for a new PAN card. In the case of a new PAN card, the interlinking will be done during the application process.
However, for the existing PAN cardholders, the PAN-Aadhar linking has to be done manually before the deadline. Therefore, they are advised to link to escape from the penalty. 
How to do PAN-Aadhar linking? 
Visit Income Tax e-filing portal incometaxindiaefiling.gov.in
Click on the Link Aadhaar button on the Menu bar
Enter required details like PAN number, Aadhaar cardholder name, and number as given on Aadhar card.
 Verify the details and enter Captcha Code and click on Link Aadhaar
 A pop-up message will appear. It will inform you that your Aadhaar has been successfully linked to your PAN.
Also, read| Delhi reported the highest temperature on Holi 
Anjali ved is a curious and enthusiastic writer with knowledge and experience of writing various blogs and articles related to health care. Apart from this, she is a certified pharmacist with 2 years of work experience in medicine. She feels is a responsibility to acknowledge the audience about the latest news about health.